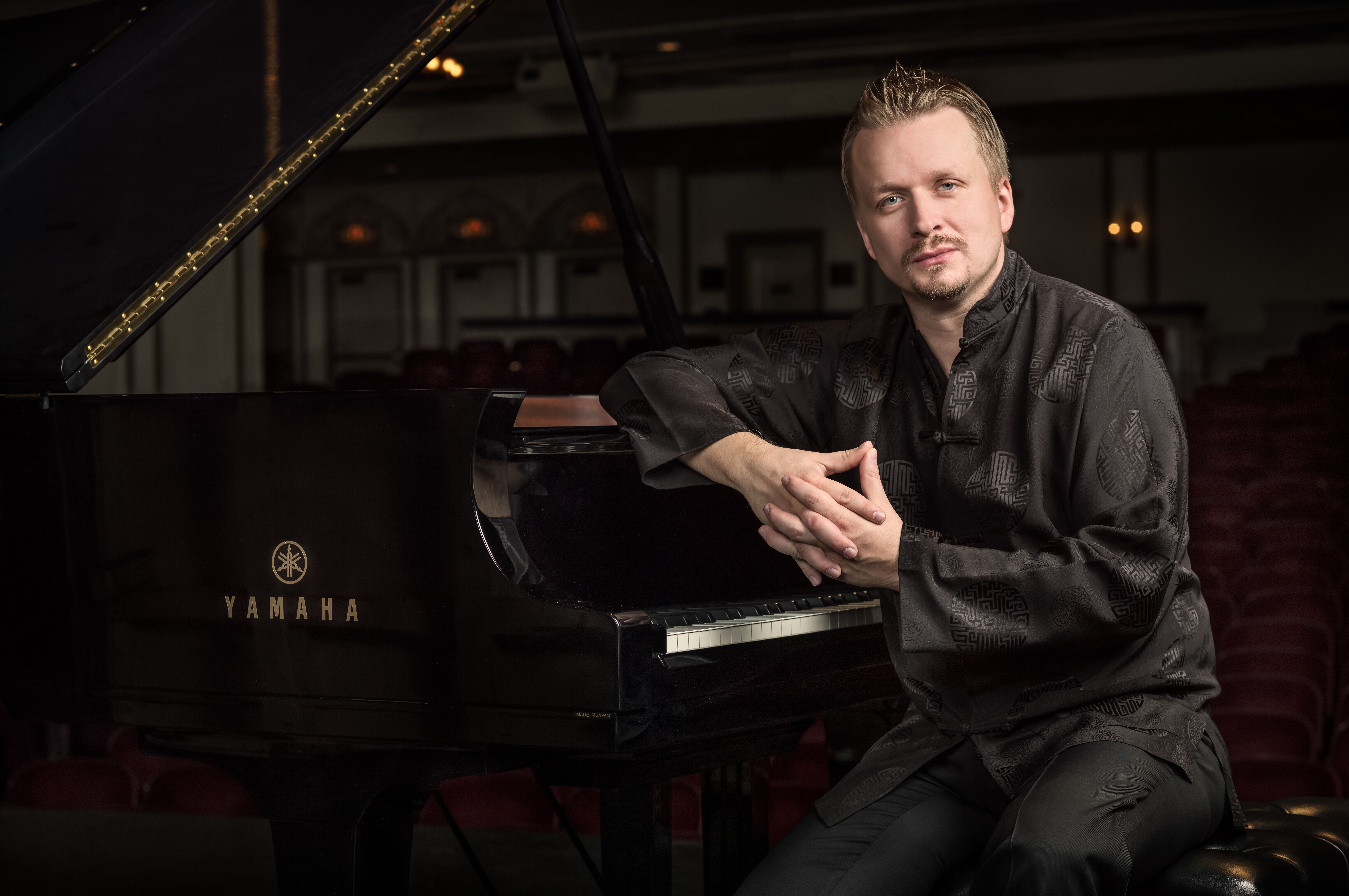 Ilya Yakushev
Sunday
September 17th
2023
4 PM
Location
The Morgan School
71 Killingworth Turnpike, Clinton, CT 06413
Directions
Sunday
September 17th
2023
4 PM
Program
Mozart Fantasia in D minor, K.397
Rachmaninoff
Prelude in G sharp minor, Op. 32, No.12
Prelude in G minor, Op. 23 No.5
Prelude in C sharp minor, Op. 3, No.2
Gershwin Rhapsody in Blue
INTERMISSION
Mussorgsky Pictures at an Exhibition
Biography
Russian pianist Ilya Yakushev, with many awards and honors to his credit, continues to astound and mesmerize audiences at major venues on three continents.
In the 2019-20 season, Ilya Yakushev performed as piano soloist with Millikin-Decatur Symphony, Pachuca Philharmonic, Fairfield County Orchestra, St. Petersburg Governor's Orchestra, and St. Petersburg Philharmonic in addition to over 30 recitals in North America and Europe.
Biography Continued
In February 2014, British label Nimbus Records published "Prokofiev Sonatas Vol. 1." American Record Guide wrote "Yakushev is one of the very best young pianists before the public today, and it doesn't seem to matter what repertoire he plays – it is all of the highest caliber." Volume 2 was published in January 2017, as well as an all-Russian repertoire CD in September 2017.
Winner of the 2005 World Piano Competition which took place in Cincinnati, OH, Mr. Yakushev received his first award at age 12 as a prizewinner of the Young Artists Concerto Competition in his native St. Petersburg. In 1997, he received the Mayor of St. Petersburg's Young Talents award, and in both 1997 and 1998, he won First Prize at the Donostia Hiria International Piano Competition in San Sebastian, Spain. In 1998, he received a national honor, the Award for Excellence in Performance, presented to him by the Minister of Culture of the Russian Federation in Moscow. Most recently, Mr. Yakushev became a recipient of the prestigious Gawon International Music Society's Award in Seoul, Korea.
Mr. Yakushev attended the Rimsky-Korsakov College of Music in his native St. Petersburg, Russia, and subsequently came to New York City to attend Mannes College of Music where he studied with legendary pianist Vladimir Feltsman.